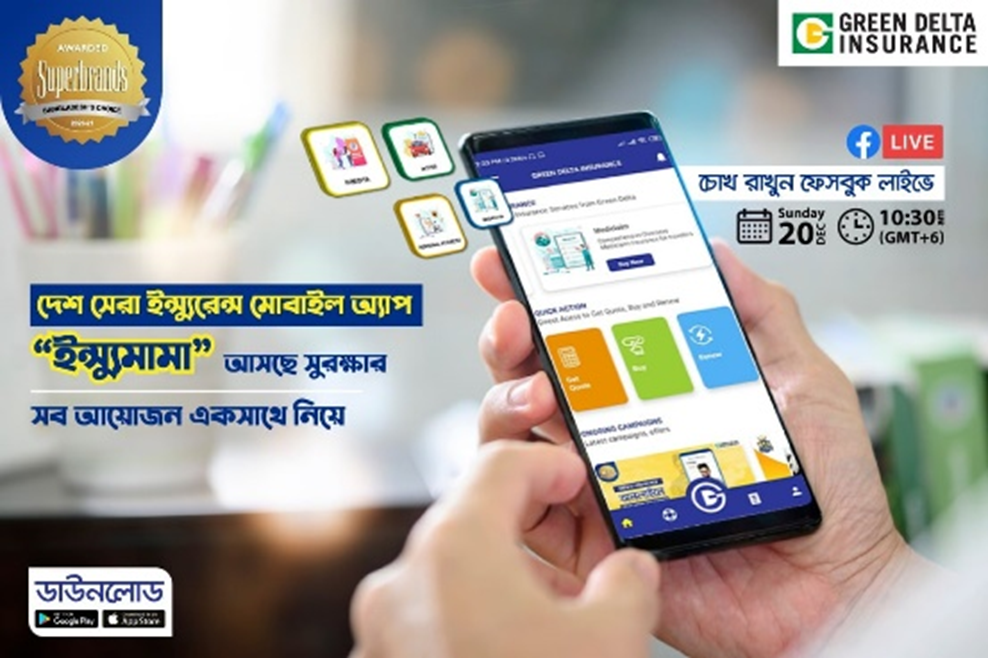 Green Delta Digital Ecosystem
Innovation Name: Green Delta Digital Ecosystem
Category: Green Delta Digital Ecosystem
Company: Green Delta Insurance Company Ltd.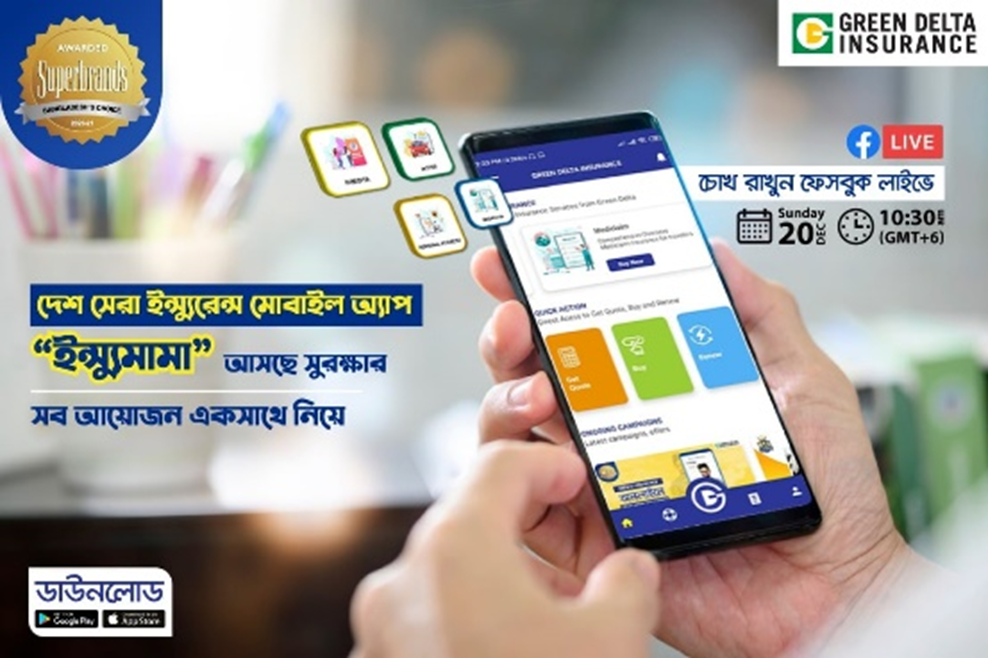 The content of this case study was written by the representatives of Green Delta Insurance
While the global financial industry is adopting FinTech and InsurTech vigorously, Bangladesh has a long way to go when it comes to insurance. Despite being a 45 years old industry and having a market teeming with 170 million people, insurance penetration rate in Bangladesh is the lowest in emerging Asia (less than 1%) and far behind from the developed western countries. While the market has immense untapped potential, the reach of insurance services is still very minimal. As our effort to maximize reach and penetration, we at Green Delta launched Digital Insurance in 2018 and a comprehensive mobile app named InsuMama in 2020. Other insurers are also working sporadically to increase penetration, but its not possible to reach the huge untapped market overnight. Therefore, we reflected on the facts at hand and realigned our efforts in 2021 to build something no insurance company has done before. We have built an ecosystem to ensure access of last mile customers to insurance services in collaboration of different corporate partners alongside our own assets (website, app, social media).
Objectives
Maximizing access of mass people to insurance services.
Breaking through the orthodox method of selling insurance.
Creating a meaningful, user-friendly and tech-driven ecosystem.
Promoting insurance services through corporate partners.
Creating alternative business pockets through collaboration/partnership.
Ensuring seamless service through use of technology (premium payment & digital claim settlement).
The Idea
The core idea behind the innovation is to maximize peoples access to insurance services through corporate collaborations with different industries by usage of IoT, integrated apps and OTC platforms alongside our own assets (app, website, social media). As the country is moving forward with the vision of Digital Bangladesh and a knowledge-based economy by 2041, GDIC is aiding in this development through our newly built digital ecosystem. We at GDIC have realized the importance of partnership modality for increased collaboration with Telco Operators, MFS/DFS, E-commerce/Marketplaces to maximize reach of insurance services and therefore, we have partnered with a wide spectrum of corporate entities, such as, Robi, Nagad, ShopUp, Carnival Assure etc. respectively.
Execution
The strategy is to reach around 3.5 crore people with our insurance services by 2022 through the newly built digital ecosystem, which comprises the following: 1. GDICs own assets: Website, InsuMama app, social media, microsites tailored for different partners, 2. Assets of Corporate partners: Telco retailers (e.g. Robi rStores) Conventional retail (e.g. ShopUp) Aggregators (e.g. Carnival Assure), E-commerce sites, Other tech-enabled companies. Challenges & how they were addressed: Primarily, people's lack of trust on insurance services and customers being technologically challenged are the underlying challenges. In addition, cross-platform technical integration with the corporate partners to ensure seamlessness of the service delivery (from premium collection to claim settlement) was the secondary challenge. While the secondary challenge has been addressed by robust technological and process optimization. In addition, Green Delta is also providing training to retailers/agents of the corporate partners who are tech-savvy, so that they can purchase the insurance services on behalf of technologically challenged customers.
Value Addition
With the help of our digital ecosystem, partners, retailers and everyone in the value chain are being benefited due to the mutually beneficial business model. In addition, we are making affordable insurance services available to around 3.5 crore people of Bangladesh through this ecosystem by 2022. Among those 3.5 crore, even if only 7 lac people buy the insurance services fitting their needs within next 1 year, around 21 lac people will directly benefit from our insurance services. And this is only achievable with the help of our digital ecosystem and the valued partners.
Result and Impact
Inspired by the motto – Insurance for everyone, we are trying to reach the mass market through means of our innovative digital ecosystem, which would enable around 3.5 crore people to access insurance services by 2022. Our wide array of insurance solutions can play a major role in covering health risks, accidental risks, asset risks of individuals and corporates alike, thus our scope of contributing through risk management and damage control in the circular economy is huge. Last but not the least, we are also shelving affordable insurance services in all platforms, including ours and our partners, which would benefit the general mass in the long run by providing them financial support during unforeseen incidents or financial loss.